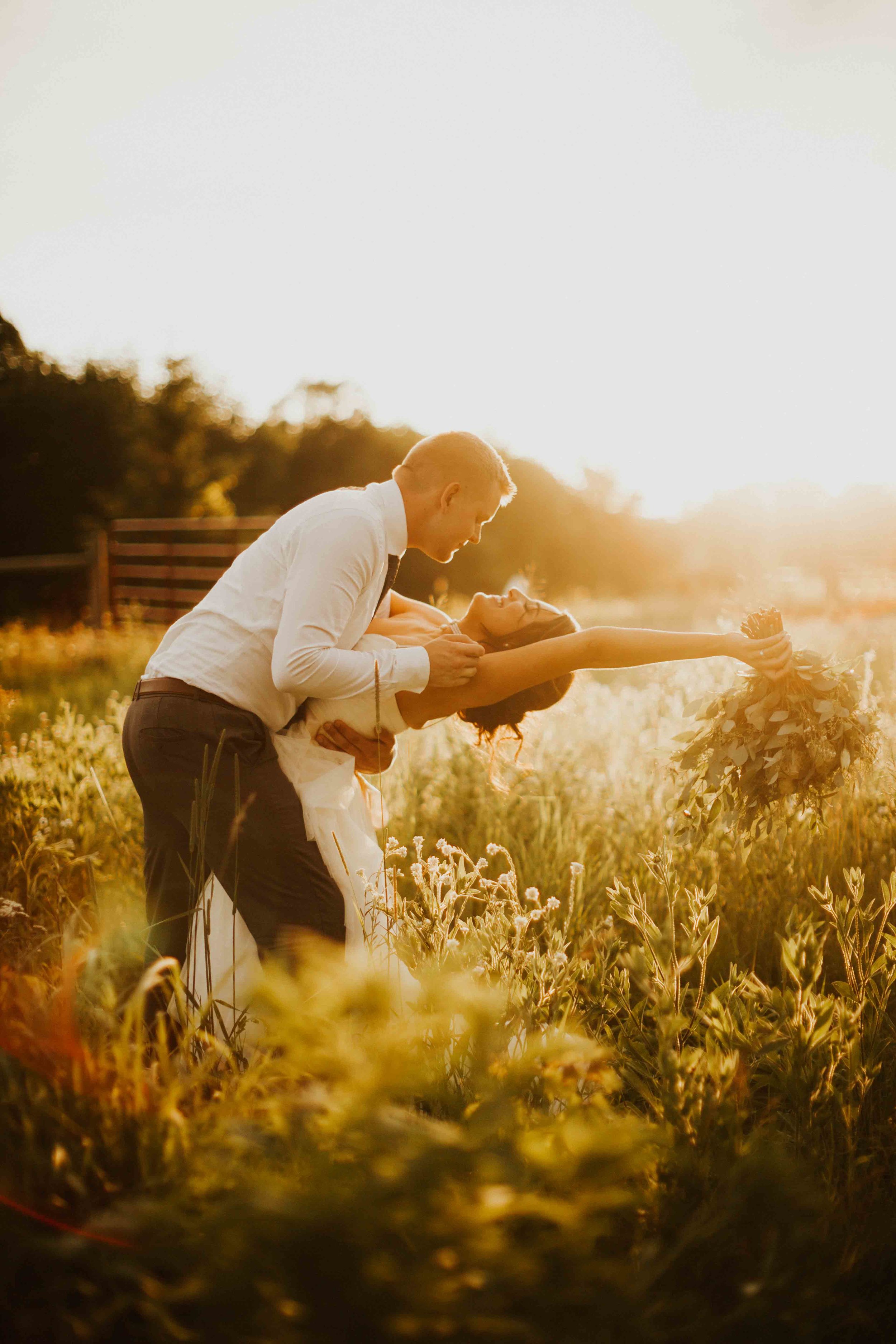 Before you think numbers, just remember…
Hiring me as a Photographer for your wedding day is more than just marking off another thing on your to-do list. It is more than just contracting another vendor. I will be personally involved in this process with you. I will help you. not just the day of your wedding but throughout your engagement i will provide the advice & planning you need to get to that point. when your day finally comes, you have full assurance of my undivided attention not only to you, but also to detail. bustle your dress? fix your hair? carry your stuff? hold your hand? sure. I got you!
this deal between You & Me is more than just photos for you and money for me. although those two things are great & all… I want to provide you with an experience, memories and a heck of a good time!
I genuinely care about my couples - I cannot tell you how many i have kept in touch with over the years after their wedding day. Then getting to see their families grow and then get to photograph that too!
SO! let me show you the experience of how your wedding day should happen!
i offer only 2 set wedding investment packages, these are completely Customized to my modern day brides. Yet, I am happy to create your own Build-able package, more personalized to your needs. Just let me know!
The "Always Timeless" Package 3000
For the couples that desire a classic full wedding gallery
\\ Complimentary Engagement session //
Pre-wedding advice & Personal timeline planning
Private online gallery + personalized USB Thumb drive of your very best photos
Six Hours of wedding coverage - Including: Wedding party shots, Family group shots, Ceremony shots, Couple shots + Post vow shots, Reception through the first dances
The "Exclusive" Package 3,800
For the couple that doesn't want to miss a beat or moment on their special day - From slipping your shoes on to walk down the isle until you're taking them off to shake your booty on the dance floor!
\\ Complimentary Engagement Session //
Pre-wedding advice & Personal Timeline planning
private online gallery + Personalized USB thumb drive of your very best photos
Eight Hours of wedding day coverage - Including: Getting ready photos, first look, wedding party, family group shots, ceremony, post vow + couple shots
up to 2 hours of reception coverage
*Second Shooter included Upon Request
1 hour of shooting time
unlimited outfits
Private Online Gallery
2 locations within a couple miles of each other
a darn good time
Families, Maternity, Newborns + Seniors $300 and up…
Minimum 45 minute session at one location
30 + Images on an online gallery
(Personalized USB thumb drive upon request)
Details...
Half of your investment is due to secure your date & the other half is due one month prior to your wedding date

Legal written contract with shelbySCPhoto must be signed to finalize your booking

Online Gallery Provided via Email

The very best photos of your special day with printing rights

*Each Investment is subject to sales tax*

Deposit is non refundable